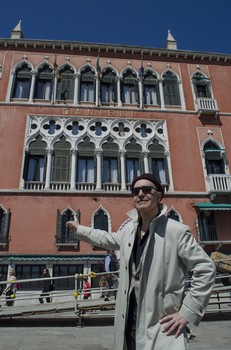 My name is Antonio Barbini, and I am the creator of this tour and one of the most experienced guides in Venice. I attended the University of Ca'Foscari studying foreign languages as my main dream in life was to travel and get to know other countries and cultures; I achieved my goal and can now fluently speak ten languages. I started my career in 1982 when I passed my qualification exams and became one of the youngest official licensed guides in our wonderful city.

I have created the sightseeing tour called Venice Deluxe to cater to all kinds of visitors. It is a flexible, tailor-made walk that will intrigue, surprise, and spark the interest of people of different tastes and cultural passions.
Venice Deluxe is just the starting point, a tour which can be the beginning of a full immersion in the reality of the "Serenissima "; many other excursions, experiences and initiatives can be arranged by my team – just contact me for more details.